Product
Terra Mapper Cloud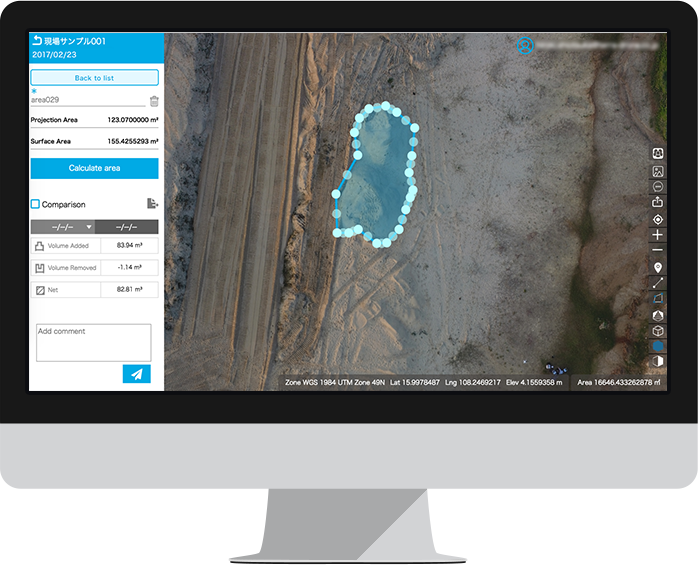 Sign up for
FREE trial
Terra Mapper is a single platform that speeds up the data processing time taken by drones.
Work Flow
All workflows from the autonomous flight of a drone to image processing and analysis can be conducted on Terra Mapper.
It can be accessed from any device and no initial investment in equipment is required!
Autonomous flight
using Terra UTM

Automatically
upload data

Aumatically
processing images
on cloud

Analyze data
on the Web

Easy to share a data /
Chat tool between
members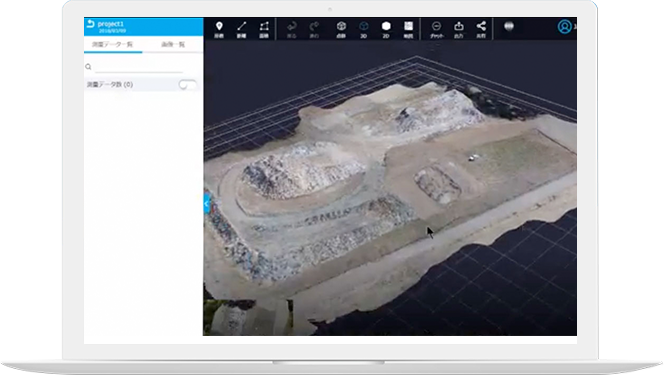 Automatically generate
3D modeling from
the captured data
Generate a 3D model from 2D photos - Just one click to generate 3D map data from photos taken by drones. It can reduce workflow by linking up with flight software for drones.
3D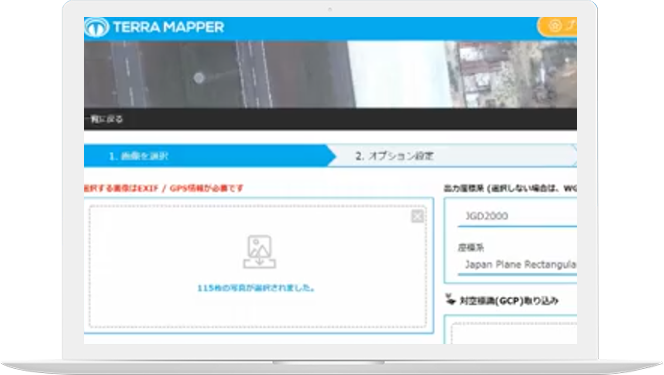 High accuracy of
analysis
Be able to Monitor daily changes in soil volume and can be used as a construction management tool.
It can be used as meeting materials on construction site since analysis data can be obtained easily,
ANALY
TICS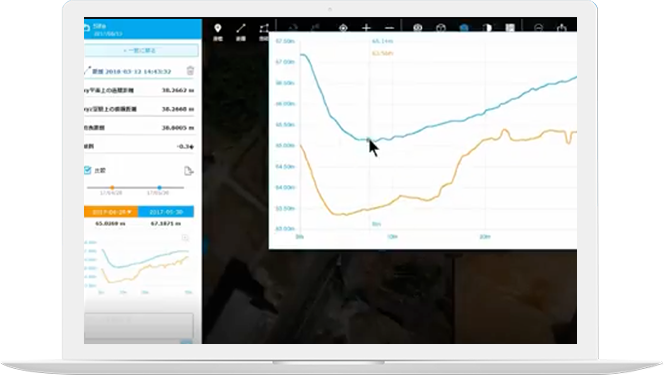 on-site management
function
Terra Mapper is a platform for sharing information among members involved in the project. Data sharing and placement of people and vehicle can be managed collectively on the Terra Mapper. By visualizing these information, communication on site will be smooth.
MANAGE
MENT
Output
You can save / share the data you want to browse in a folder, use it as a drawing, or compare it with past terrain.