Product
Terra Mapper Cloud
Terra Mapper is a single platform that speeds up the data processing time taken by drones.
Work Flow
All workflows from the autonomous flight of a drone to image processing and analysis can be conducted on Terra Mapper.
It can be accessed from any device and no initial investment in equipment is required!
Autonomous flight
using Terra UTM

Automatically
upload data

Aumatically
processing images
on cloud

Analyze data
on the Web

Easy to share a data /
Chat tool between
members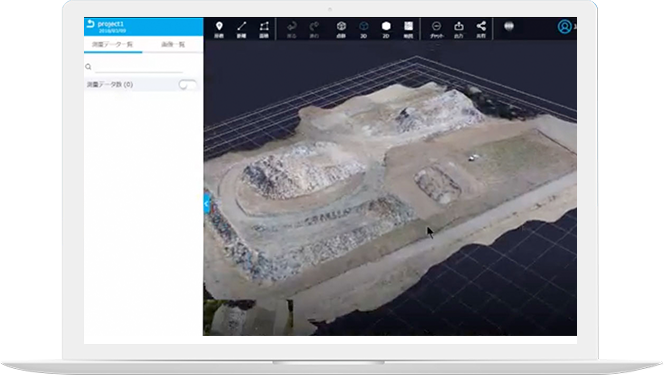 Automatically generate
3D modeling from
the captured data
Generate a 3D model from 2D photos - Just one click to generate 3D map data from photos taken by drones. It can reduce workflow by linking up with flight software for drones.
3D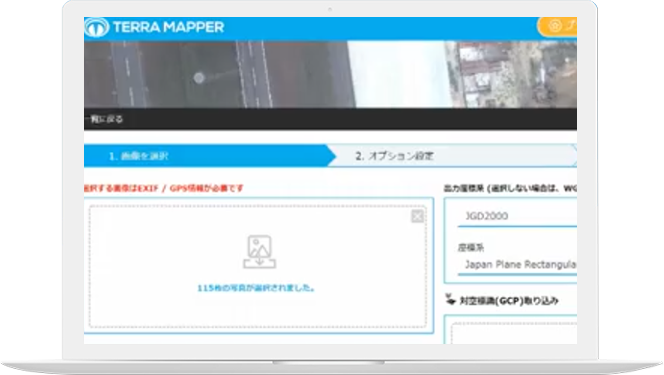 GCP
Automatically performs troublesome GCP processing.
You can easily obtain accurate data.
GCP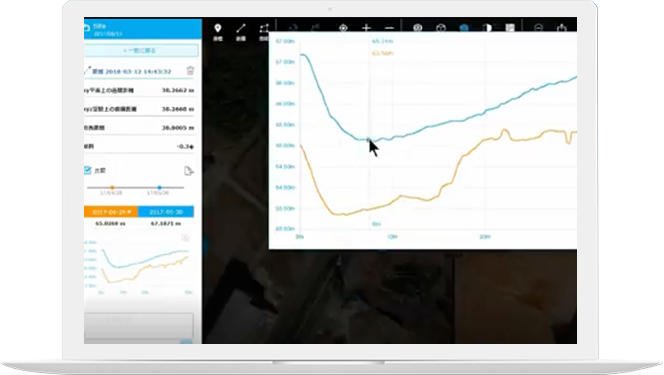 Sectional view
By specifying two points, it is possible to measure distances, acquire across view, and analyze change in section view
DISTANCE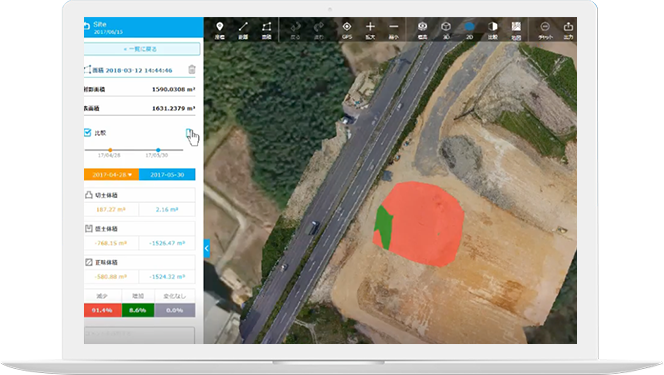 Comparing soil volume
Calculate embankment / cutting soil volume and manage progress on site easily and accurately
AREA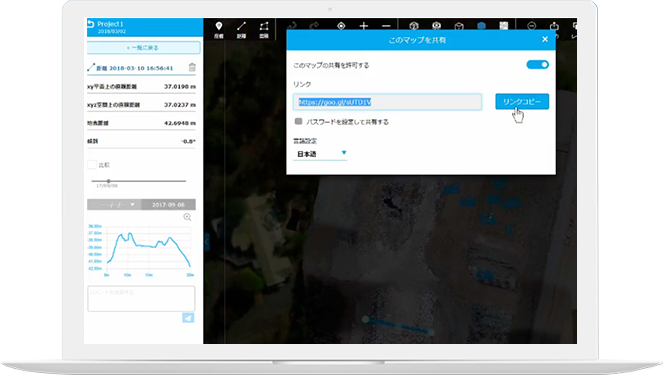 Sharing
Shared links can be used to share 3D data created by customers and suppliers who do not use Terra Mapper
SHARING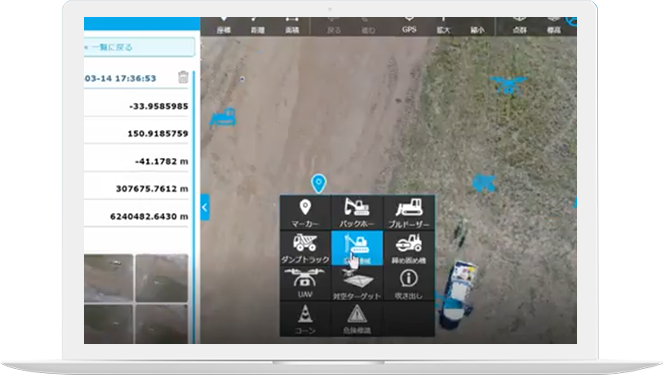 Construction site management
Arrangement of people and goods With comment function
MANAGE
MENT
Output
You can save / share the data you want to browse in a folder, use it as a drawing, or compare it with past terrain.