Product
Terra Mapper Desktop
Terra Mapper is a single platform that speeds up the data processing time taken by drones.
Photos taken by
drones in the sky

Loading photos by
Terra Mapper
Desktop

Calculation of DSM



Creating Ortho images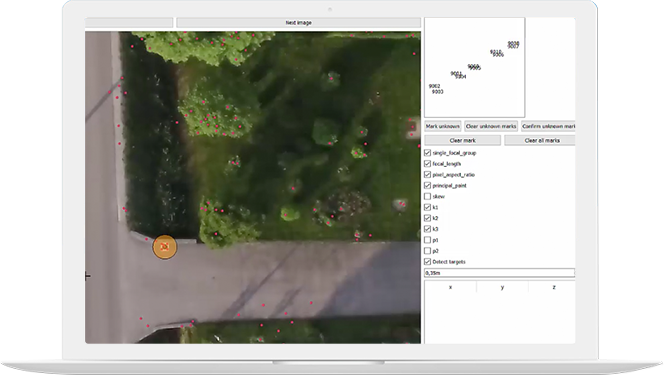 Automatic GCP
recognition
Able to easily obtain accurate data
because of Automatic GCP recognition
To make the workflow more efficient, please download and use the GCP below.
Ground Control Target - 27cm (PDF, 1.34 MB)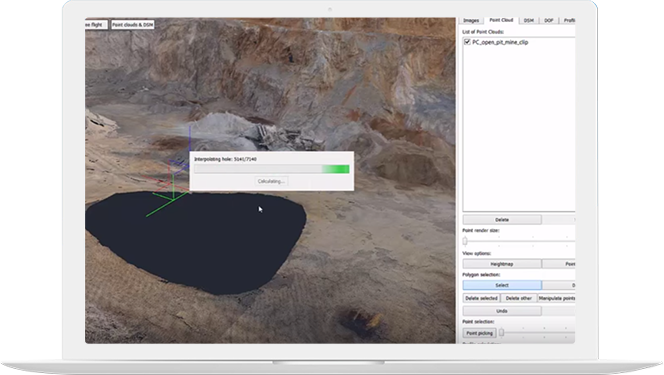 Handling unnecessary
point group automatically
Plants, construction, machinery are automatically omitted.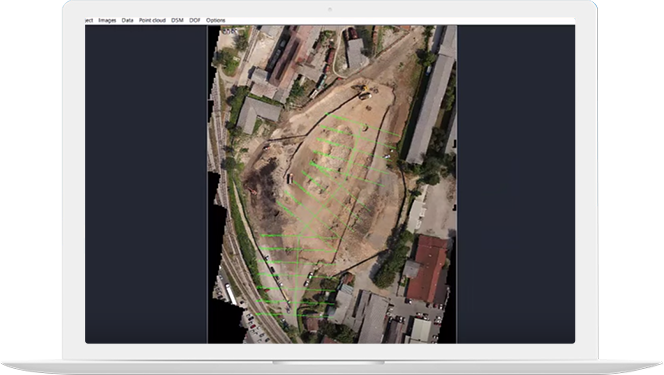 Obtaining longitudinal
and transverse sectional
view
You can obtain sectional views that are vertical and have equal intervals from centre line.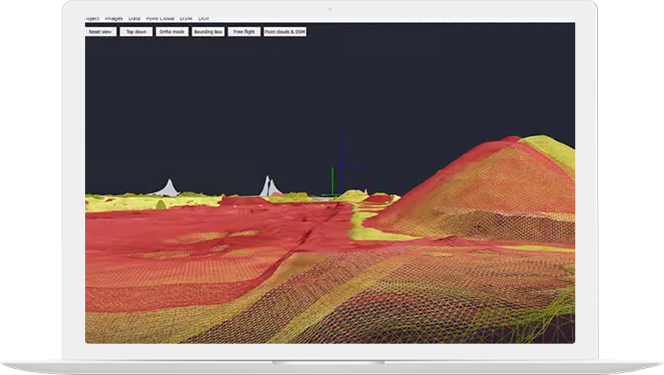 Volume Calculation
Simple and elegant calculation of various different volumes.
You can create TIN surface with only a single click.